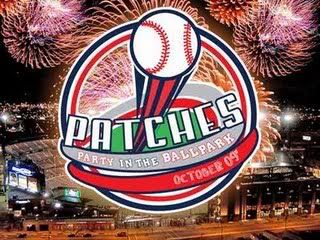 organizations to bring you, "PATCHES PARTY IN THE BALLPARK"
This fundraising event will benefit the children of Gateway Homeless Services (GHS). Not only will you raise funds for a great cause, you will also treat the children of GHS to a day at the park. Sunday October 4, 2009 at 1:15pm the St. Louis Cardinals host the Milwaukee Brewers for the final home game of the 2009 season.
We are calling on everyone to participate in this spectacular event; tickets to the game are only $25 which include a hotdog, drink, and t-shirt commemorating the cause. That's right! You get to see a great game, hang out with your friends, family, and support a great cause all for $25.00! I HAVE PLEDGED TO SELL 20 TICKETS AND I NEED YOUR HELP!